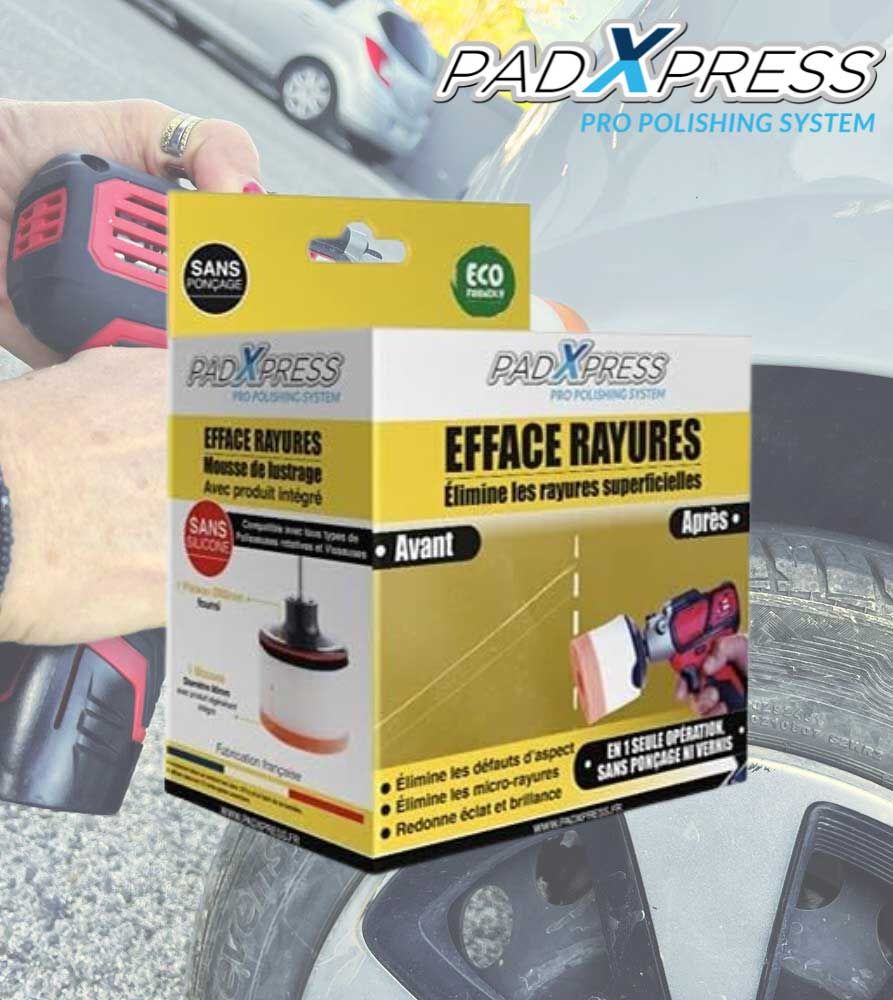  
PadXpress - Scratch Remover - Ø80mm - (PC400.1)
PadXpress - Scratch Remover - Ø80mm - (PC400.1)
Eliminates scratches Without sanding or varnishing
Can be used with a screwdriver - screwdriver tray included.
Quick and easy to use in 1 operation
Silicone free

The product is directly integrated into the polishing foam. One push against the element to be treated and the product is released.

Eco-Friendly

An approved and certified action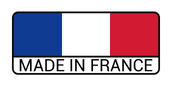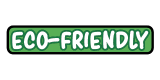 Why use the PadXpress Scratch Eraser Polish?
Distinguished by its patented technology, the "EFFACE RAYURES PADXPRESS" stands as a world-unique solution, rapidly eradicating superficial blemishes within the varnish layer. Its formula eradicates the sharp edges of scratches, meticulously polishing them to diminish angular light reflection until the scratches vanish. The pad takes the form of a foam housing an integrated product reservoir. A mere press and release liberate the polish onto the vehicle's body!
Effortless and Swift Scratch Polishing
The very essence of PadXpress is to streamline your polishing endeavors to the fullest extent. No splatters, user-friendly, and swiftly deployable, our pads will save you precious time.
How to Employ the PadXpress Scratch Eraser Polish for Optimal Outcomes?
Before commencing, ensure that the surface to be treated (be it a vehicle component, car, scooter, or motorcycle) is both pristine and dry.
Employ the included 80mm diameter plate to secure the applicator foam to your screwdriver or buffer.
For the elimination of deep varnish scratches, it is recommended to initially sand the area with a 3000-grit water abrasive, while safeguarding sensitive zones, or employ our "Ultra Cut" deep scratch polish.
Vigorously shake the product before use.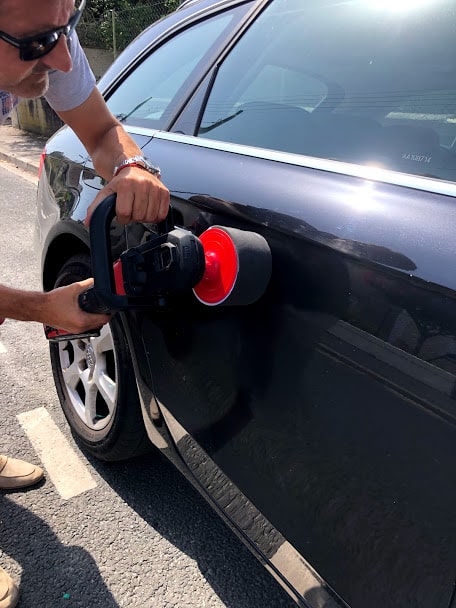 ---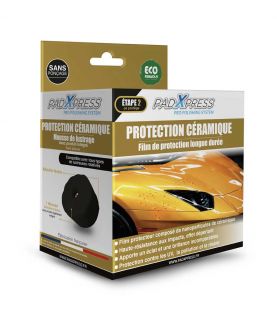 For Ultimate Finish, Apply Our Automotive Ceramic Coating
To reclaim that lustrous shine and bestow an extra protective film upon your paintwork, embrace our ceramic treatment for enhanced longevity.

Padxpress Ceramic Treatment
---

User Guide
Place the applicator foam on the polisher and opt for a maximum operational speed of 1500 RPM.
Position the foam onto the clean and dry surface to be treated.
Administer a vertical force on the foam using a brisk wrist movement to dispense the polish from its reservoir.
Work slowly and steadily, applying gentle pressure on the foam to ensure good contact with the surface, but without overexertion.
Regularly wipe the polish from the treated surface using a microfiber cloth.
Repeat the procedure as necessary, depending on the size of the area to be treated.
Precautions When Using PadXpress Scratch Eraser Polish
It is advisable to take measures to shield your clothing and don gloves prior to application.
Refrain from applying to plastic-coated surfaces.
Avoid ingestion and any contact with the eyes.
Do not dispose of product residues in drains.
Discard the applicator foam at an authorized collection center.
Utilize the applicator foam only for its intended purpose.
Keep the applicator foam out of the reach of children.

Data sheet
Brand

PadXpress

Name of product

Rénovateur optiques de phares Auto & Moto

Product type

Rénovateur d'optiques de phares

Product reference

PC530.1

Utilisation

Rénover vos optiques de phares, d'auto et moto, oxydées et opaques. Parfait pour le passage au contrôle technique

Pad diameter

80 mm

Weight

80 grams

Duration and conservation of products

Store foam in its box, in a dry place (maximum temperature 25°C) and away from light. To be used within 12 months of opening

Type of packaging

Carton

Item(s) included in the box

1 Pad diameter 80 mm with integrated tank + Adapter tray diameter 80mm and screw-in rod

Ø80mm adapter plate for screwdriver (Ref. PC531)

Supplied

ISBN

3760299740472

Equipment(s) required

Rotary screwdriver or polisher (circular)