La presse en parle!
PadXpress est un produit qui mérite d'être reconnu pour ses qualités exceptionnelles. Il s'agit d'une innovation incroyable qui révolutionne le monde du lustrage, et vous trouverez de nombreux articles dans les magazines et journaux parlant de nos produits. PadXpress est en train de faire parler de lui dans les médias, car il est vraiment remarquable. Il n'est pas surprenant que de nombreux experts automobiles aient exprimé leur admiration pour les produits PadXpress et leurs capacités exceptionnelles.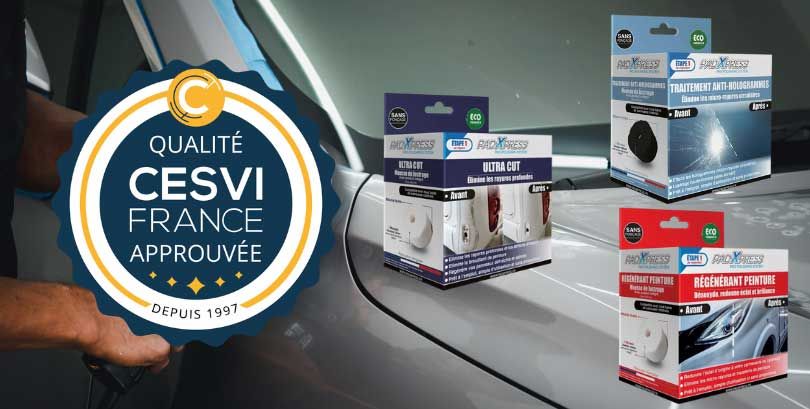 We are very happy and proud to announce that 3 products of the PadXpress Auo range have passed all the tests and received a label from CESVI France
Read more
Un grand merci à la presse spécialisée, qui s'intéresse à nos produits. N'hésitez pas à vous rendre sur les sites médias pour y retrouver l'ensemble des articles que nous vous présentons ici. Vous pouvez aussi vous rendre sur notre chaine Youtube pour y trouver toutes nos vidéos.