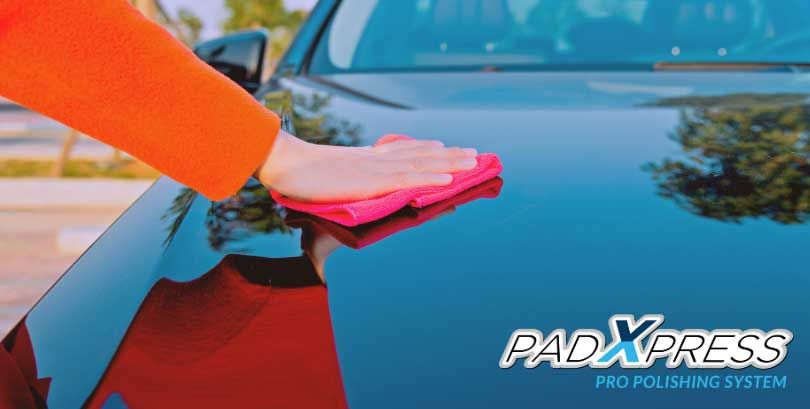 How to polish your car like a pro?
To successfully polish your car and achieve the desired result, you need to follow a few simple but important rules. At PadXpress, we explain how to do it step by step. From identifying paint defects to choosing the right polish and the right equipment, we'll tell you everything you need to know about polishing and buffing your car's bodywork. From detailed steps to recommended products for a perfect finish.
Vehicle preparation before polishing

Washing and decontaminating the bodywork
It's obvious, but it's worth remembering, you shouldn't start using polish on a dirty car, as you could damage your paintwork further. Dust on the bodywork can create micro-scratches and will give you extra work.
To start with, we recommend using a shampoo specially formulated for washing cars. Choose a product without aggressive agents that could damage your paintwork. Washing can be done with a high-pressure washer or by hand. Rinsing is also very important, to remove as many traces of shampoo as possible. And to avoid ugly marks, it's best to use ph-neutral, non-calcareous water.
A good wash will remove contaminants such as pollution residues, insects and tree sap from your paintwork.
Tip: the two-bucket washing technique avoids recontaminating the bodywork with dirt particles..
Identify the most serious paint defects
After washing your vehicle, make sure it is completely dry before you start polishing. A dry body will allow a more accurate inspection to identify paint defects.
Take the time to spot the biggest defects on the bodywork, such as scratches and scrapes. Use a light source, such as neon, to illuminate the bodywork from different angles. This will highlight paint defects that might be invisible to the naked eye under normal lighting conditions.
Tip: if you spot the biggest defects, you can treat them with a special polish before buffing the entire vehicle.

Hiding sensitive vehicle areas

It's important to take a few precautions to protect sensitive areas of the bodywork. The use of self-adhesive masking tape and masking paper will preserve these delicate areas, such as matt paintwork and certain finishing joints.
Tip: Carefully apply self-adhesive tape around joints and plastic parts to avoid damaging or bleaching them.
---
Choosing the right polishes for your car

Different types of polish and their uses
Among all car paint care products, there are 3 main families of polish: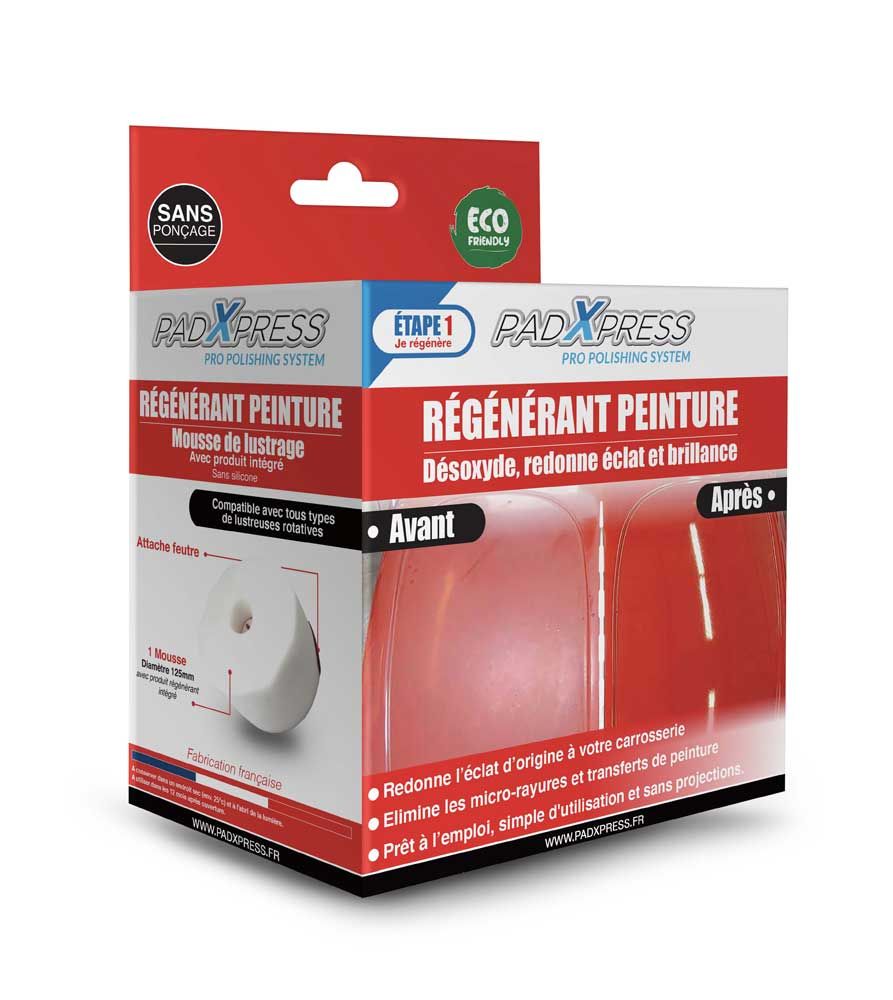 Paint regenerants are the most common type of regenerant, restoring shine and brightness to bodywork whose paintwork has oxidized over time. Pollution, the sun's UV rays and, above all, full moon nights damage your paintwork. Loss of shine and faded color are unmistakable signs. Unless you've got scratches on your bodywork, you'll need to start by regenerating your paintwork and buffing it.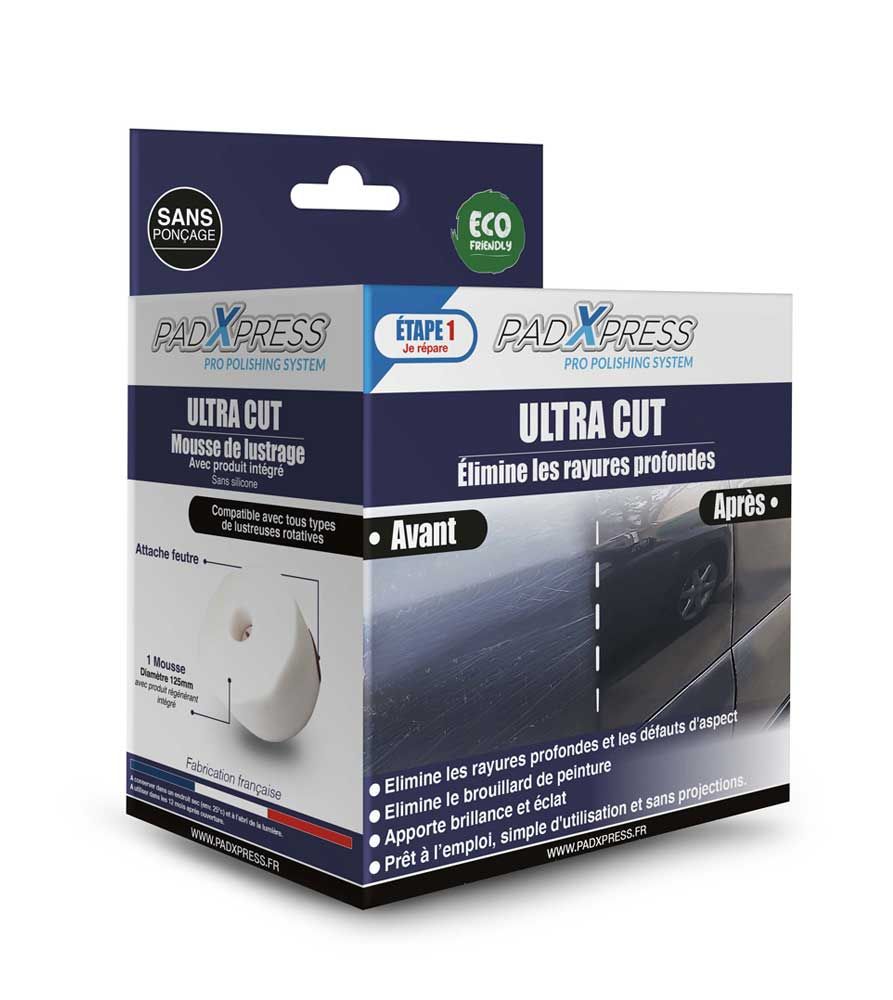 Scratch removers are more abrasive than paint regenerators. They are designed to treat superficial and deep scratches, or paint defects such as dust caught in a layer of varnish. If the scratch is too pronounced, light sanding can be carried out using very fine abrasive paper. However, this delicate operation must be mastered. Once the scratch has been removed with the abrasive, application of the anti-scratch polish will finish the job, making the defect disappear completely.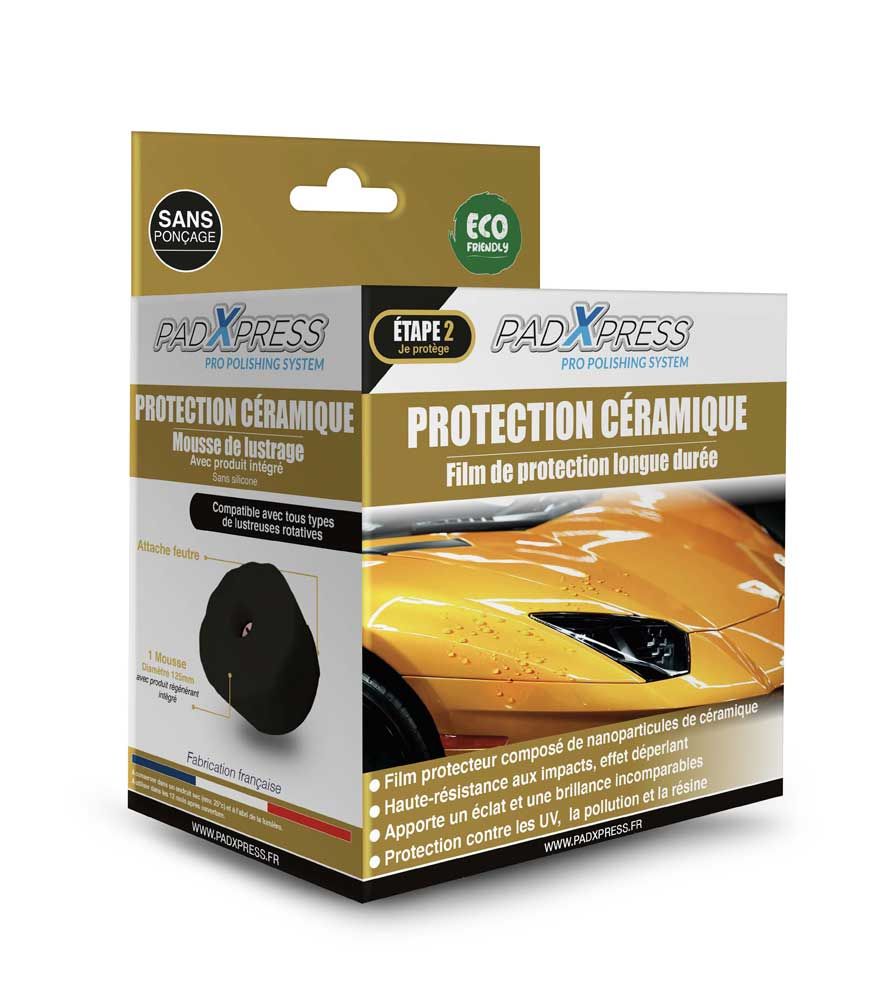 Protective waxes or polishes are the last things you'll apply to your bodywork. You've removed paint defects with a scratch remover, then restored the shine with a regenerator, now it's time to protect your paintwork by giving it a final polish with a protective wax. This is an important step, as you'll be keeping your bodywork spotless for months on end, even if you wash your car frequently.
Equipment for polishing
The polishing machine

For polishing, you'll need a polishing machine. You could of course do it by hand, but let's face it, we're not here to spend all day. The polisher will save you precious time, and the result will be much better. You'll find both corded and cordless polishers, such as the Milwaukee. Lightweight and easy to handle, it should also be equipped with a variable speed drive. The 125mm diameter platen is fitted with a powerful Velcro fastener for attaching a bonnette or our various pads..
Wiping: cotton or microfiber?

Once you've finished polishing an area of your car, it's essential to move on to the next step for a perfect finish: wiping off any remaining traces of product. For this, you can choose between two options: cotton or a micro-fiber..
Cotton is a classic material that has long been used for wiping after polishing. However, it has a tendency to fluff, which can leave unwanted residues on the freshly polished surface..
On the other hand, micro fiber offers many advantages. Thanks to its fine, tight structure, it is lint-free and ensures streak-free wiping. Its high absorption capacity effectively captures product residues, leaving bodywork perfectly clean and smooth.
Opting for micro fiber to finish the polish is therefore a wise choice, as it guarantees an impeccable finish and a professional result worthy of a detailing expert. Take care to choose a quality microfiber to maximize its performance and achieve a stunning shine on your car.
Published on 04-07-2023
| 281 Views